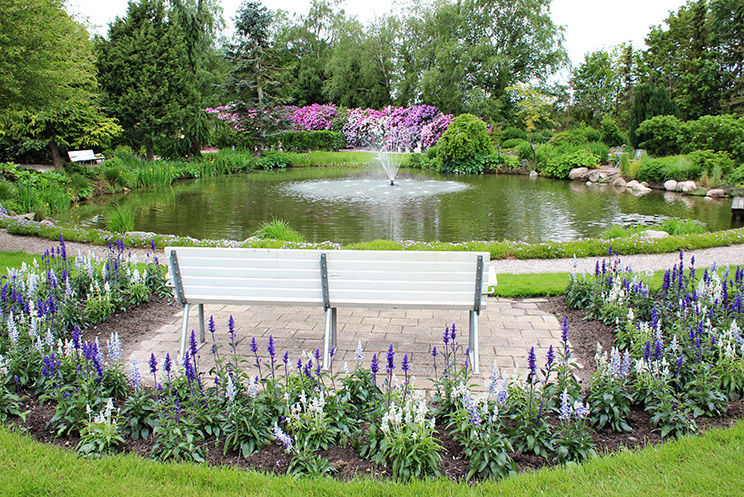 The Danish-English garden
The Danish-English garden, of 7,000 m2, is a beautiful color experience all year round. The highlights of the spring are the tulips, which are set in neat color scheme, daffodils and the beautiful rhododendrons. In the summer, all the summer flowers and roses and in the autumn the Georgians.
The garden is romantic with details such as the fountain, white figures, many garden beds and lots more details that belong in an English garden.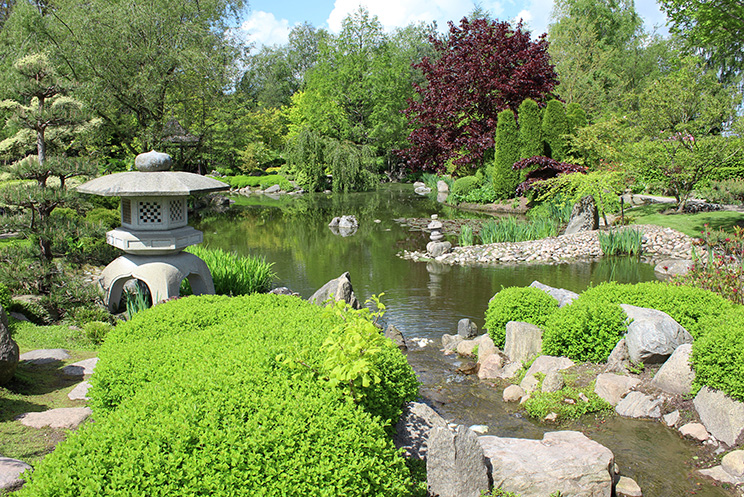 The Japanese garden, of 10,000 m2, is completely original built with stones, lamps, trimmed trees, waiting houses and pavilions, where you can sit in the shade and enjoy the garden.
The Japanese garden is divided into 5 gardens; The Promenade garden (the Emperor's garden), Sand garden (the common Japanese garden), Meditation garden (the monks' garden), Stone garden and Wall garden (copy of a garden in Japan).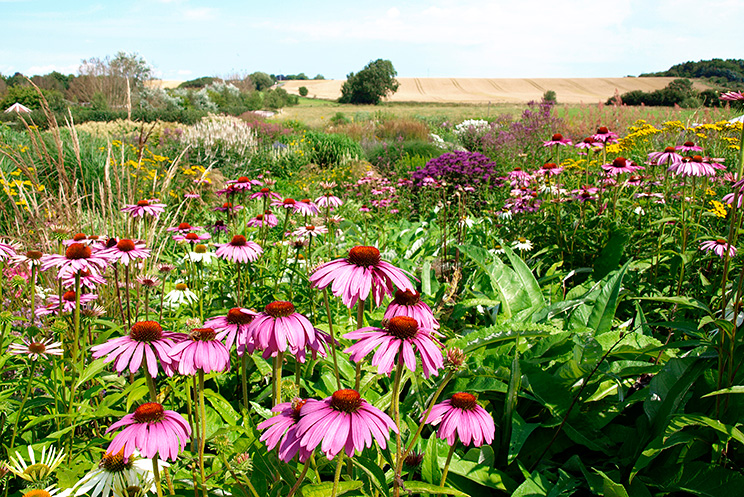 The Prairie garden starts its flower splendor in June, with a wealth of perennials. The garden is beautiful from June and all the way through October – with its elegant grasses and seedlings. In April the garden is only stumps, but each months you can see it grow and grow until the perennials and grasses are higher then most people.
The Prairie garden is part of several garden books, among others in "Garden dreams" by Claus Dalby.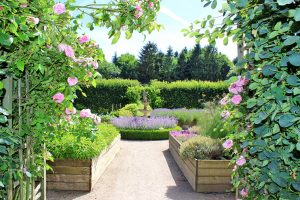 The monastery garden is for those who are interested in herbs and medicin herbs. Here there are 16 high beds filled with herbs and with a romantic fountain in the middle.
The various haystacks have information (but only in Danish) about the use of herbs in the Middle Ages and today.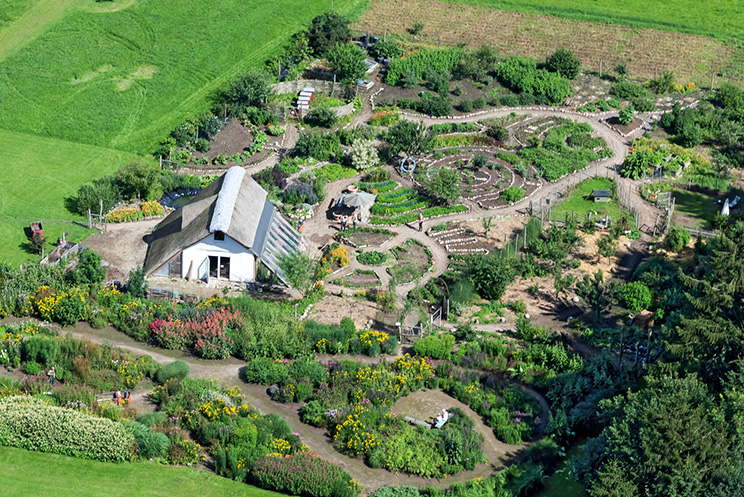 Permaculture garden was started in spring 2012 and was completed in autumn 2014. The garden is 2,700 m2. It is a self-sufficiency garden where fruit and vegetables are grown from the principles of permaculture.
Permaculture means renewable culture and is a design system based on; care for nature, care for people and fair distribution of resources.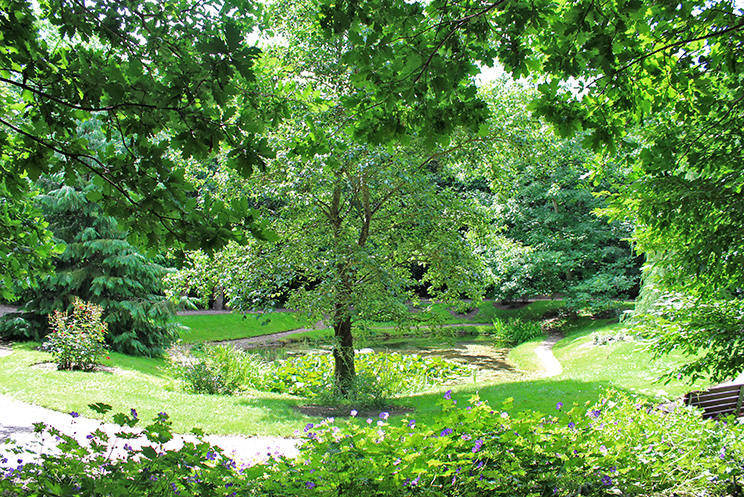 The Oak forest is 8,000 m2 of peaceful nature, embellished with ferns. The forest was planted in 1998 to shelter the gardens. Today, the trees are high and it is great to go for a walk in the "almost untouched forest" – especially on a hot summer day.
One part of the oak forest is a obstacle Course called "Tarzanbanen", which is made of over 500 car and truck tires. It is for kids of all ages and adults.